Muzzling Your Dog: Where To Buy, How To Find, And Why You Should/Shouldn't
Dog owners can be liable for damages if their pet bites someone, even if that person tried to pet the dog by sticking their hand over the owners' fence. To prevent your dog from nipping or biting in situations where they may be nervous or scared, you can use a muzzle to protect themselves and others.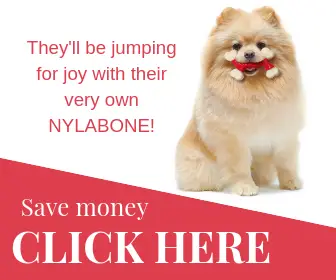 However, it isn't a solution for bad behavior, like barking too much or chewing your shoes. Read this information to find an appropriate muzzle for your dog and how to use it.
Even dogs who are well-trained and have a calm temperament may need to wear a muzzle on occasion. If you're going to take them to a public event, the groomers, or the vet's office, a muzzle can prevent your pet from nipping or biting someone. However, there is a proper way to use muzzles.
Muzzles come in several sizes and styles that fit over a dog's nose and mouth. To buy the right size, you should measure around the nose and mouth, which is the snout, and neck to find out their size. They usually come in extra small, small, medium, large, and extra-large.
If you have a dog with a short snout, like a pug, bulldog or shar-pei, then you will need to buy a muzzle specifically for them. Muzzles are sold in sizes suitable for your dog. Some of the designs may also cover the dogs' eyes with mesh fabric to allow them to see while wearing them.
The muzzle shouldn't be too tight because it needs to allow a dog to pant, breathe, and drink water. However, it needs to be snug enough to prevent a dog from biting someone if you're using a muzzle that fits around, instead of over, the dog's snout.
A muzzle should only be worn for a short amount of time. They are not meant to be worn all day to curb behaviors like barking, licking, or chewing. Dogs should not wear muzzles when unattended either. They could injure themselves by trying to get it off.
Muzzles not only come in several sizes but several types as well. They include:
A wire basket muzzle fits over the dog's snout, with sizes for dogs with either long or short noses. They allow proper airflow, and dogs can pant, and drink with through the muzzle's opening. They are usually made from good quality materials, so they are durable.
If you have a breed of dog that requires muzzling in your area, then this is a good choice. It is meant for walking your dog when it goes to the vet or pet salon. However, if you have an aggressive dog, then this wouldn't be the best choice because they can be easy for dogs to remove.
Leather muzzles are available that fit over the snout or in basket styles. Along with looking good, they allow dogs to pant, eat treats, and drink while wearing them. However, they are not meant for aggressive dogs to have on as they allow for too much play around the mouth.
A nylon mesh muzzle is only for wearing a few minutes at a time. They are mainly for taking your dog to the vet or groomers to protect them. This type of muzzle is meant to keep the mouth shut, so they cannot pant, eat, or drink with it in place.
A strap muzzle usually consists of a nylon strap that quickly fits around a dog's snout to keep their mouth shut. They shouldn't be worn but for a few minutes because some styles do not allow dogs to pant, which can cause them to overheat. A strap muzzle can be put on while walking your dog to keep it under control.
How We Choose Our Ratings
To help you choose a dog muzzle for your canine companion, we've reviewed 10 of the best ones on the market. We examined their features, how well they allow dogs to breathe and pant, and we read testimonials and reviews from buyers. After evaluating them, we gave each one a star rating between one and five stars, with five being the best.
Here are the 10 muzzles we chose for this review.
A wire basket muzzle, like this Viper Delta model, is a good choice for dogs who may get aggressive or for wearing more than a few minutes. It allows your dog to pant, breathe, and drink water whenever they wish.
It also keeps them from nipping or biting at other animals or people if they get too excited or scared. It has a leather harness and metal muzzle that provides optimal air circulation. It's also padded around the nose to prevent chafing and hurting the dog.
The muzzle comes in 14 sizes for small dogs like Chihuahuas to large ones like Mastiffs. To order the right size, measure the circumference and length of your dog's snout. The B sizes are for dogs with short noses.
Overall rating: 4.6 out of 5 stars
Trixie Muzzle Loop, XL, Black
Nylon, with extra soft neoprene padding, comfortable to wear
Fully adjustable snout Circumference
D-ring enables leading by the head and gives better control, Fully adjustable neck strap with snap fit
This nylon loop muzzle can help you correct your dog when it pulls at its harness or leash. It allows your dog to pant so that they won't overheat, but it isn't meant to fend off other dogs if it gets aggressive or another dog attacks.
Your pet should only wear this type of dog muzzle when he or she is with you since they can sometimes get them off. It has padding to be comfortable to wear, and it's adjustable, so you can still maintain control of the dog, but allow it to breathe comfortably.
To buy the correct size, measure around the dog's neck and snout. The muzzles are available in with snout straps that are 9.05" to 13.4" (23 to 34 cm) and neck straps 7.9" to 11.8" (20 to 30 cm) in circumference.
Overall rating: 4.1 out of 5 stars
JYHY Short Snout Dog Muzzles- Adjustable Breathable Mesh Bulldog...
Material:Muzzle is Made of breathable mesh and durable nylon construction,Make the dog's snout comfortable.
ADJUSTABLE STRAP:Adjustable nylon strap with a quick-release buckle,skin-friendly and easy to clean up.
Design: Ideal for dogs that are hard to fit dogs with short snouts
If you have a dog with a short snout, then you need a muzzle that fits it correctly. This nylon mesh muzzle fits comfortably over the short noses of dogs like pugs, Boston terriers, pit bulls, and English bulldogs, to name a few short-snouted breeds.
The adjustable strap is made from comfortable nylon, and it has a quick release buckle to take it off. The muzzle not only fits over the dogs' snouts, but over their eyes as well, but they can easily see through the mesh. The design allows for proper air circulation and letting a dog pant, breath, drink water and eat treats.
Measure around the dog's neck to find the right size. They are available in sizes S (9" to 12"), M (11" – 17"), L (15" – 25") and XL (18" to 25"). They come in gray or orange.
Overall rating: 4.1 out of 5 stars
These leather muzzles are handmade for large breed dogs with long snouts, such as German shepherds, Dalmatians, or setters. It comes with adjustable straps to fit your pet correctly, it provides good air circulation, and leather is comfortable for them to wear.
Measure around the length and circumference of the snout to get the right size muzzle. The muzzles available in medium, which is for dogs with a snout circumference of 11" and a length of 4", and large, which has a circumference of 14" and a snout length of 4".
They are available in black, brown, chestnut brown, gray, and pink, depending on the size.
Overall rating: 4 out of 5 stars
CollarDirect Pitbull Dog Muzzle Leather Amstaff Muzzles Staffordshire...
This handmade Dog Muzzle is intended for PitBull, AmStaff, Staffordshire terrier and other breeds with similar snout.
Made out of genuine leather. This secure comfortable training muzzle has 2 adjustable straps.
Please measure circumference (value A on the second photo) and length (value B on the second photo) of your dog's snout...
Along with having shorter snouts, dogs like pit bulls and rottweilers also have a reputation as being aggressive dogs. The Collar Direct Leather Pitbull Muzzle is designed to allow your dog to breathe, pant, and drink water, and to protect the dog and those who encounter it.
It has two adjustable straps to ensure a secure, but comfortable fit. To get the right fit, measure around the dog's snout and its length. The muzzles are for dogs with snouts that have 14" circumferences and 3" long. They are available in black or brown.
Overall rating: 3.9 out of 5 stars
Baskerville Ultra Muzzle, Black, Size 5
SOFT & LIGHTWEIGHT rubber basket design gives all-around mouth protection allowing canines unrestricted eating, drinking...
SAFE & SECURE ergonomically designed safety strapping ensures muzzle will remain securely in place and features two...
ADJUSTABLE & COMFORTABLE Neoprene padded lining for added comfort and fully adjustable neck and head straps with...
Like the wire basket muzzles, the Baskerville Ultra Rubber Muzzle fits over their snout, but allows for panting, breathing, eating and drinking water. They allow good air circulation, and they are comfortable for dogs. The rubber is lined with neoprene to prevent chafing.
They are lightweight and durable, plus the rubber is malleable thermal, so it could be heated to customize the fit. The adjustable head and neck straps are made from mesh.
To ensure the correct fit, measure the circumference and length of the dog's snout, from the tip of their nose to between their eyes. Add a half inch to each measurement to keep the muzzle off the nose and to ensure a good fit.
They are available in six sizes:
Overall rating: 3.8 out of 5 stars
Niteangel Quick Fit Nylon Dog Muzzle, Adjustable Loop (L & XL, Black)
High-Quality Materials - Made of quality nylon material, flexible and breathable through extra soft padding, make your...
Adjustable Design - Fully adjustable neck strap with snap fit. Fully adjustable snout circumference. Easy to put on and...
Anti-Biting - Easy to use well designed durable head collar provides control to stop pulling, jumping, lunging. D-Ring...
The Niteangel Quick Fit muzzle is a nylon strap that fits around a dog's neck and snout. It prevents biting and allows for correction when teaching your pet how to walk on a lead properly. It's adjustable around both the neck and snout to ensure a good fit.
The nylon is padded around the snout to prevent chafing. The muzzle allows your dog to pant, breath, drink water and eat treats. They are available in large, and the snout strap is 7.8" – 11.5", the neck strap is 11" – 16". The XL snout strap is 10.2" – 14", with a neck strap of 13" – 18". Pick from black, blue or red.
Overall rating: 3.8 out of 5 stars
Nylon Dog Muzzle for Small,Medium,Large Dogs Prevent from...
Please check product description part,which will teach you how to train dog to accecpt muzzle.Beacuse dogs are anxious...
NOTICE: Place your forefinger under the tape muasure to ensure enough space for your dog to be comfortable.Your dog must...
MEASURMENT:Measure circumference of dog'mouth and dog neck.Please check the second picture and choose suiable size...
The Lepark Nylon Muzzle is a strap muzzle that you can use while walking your dog or during training. It prevents biting, but allows your pet to breathe, pant, and drink water. It fits around your dog's neck and snout, so you should measure them to get the correct size.
The muzzles are available in black, red and blue and size small to XXX-large. When you select the size, it will give you the correct measurements and price.
Overall rating: 3.8 out of 5 stars
The strap muzzle by Four Flags is for very small dogs with short snouts like Pomeranians. It allows for training without worrying they will bite or you can use it to go for walks and keep them under control.
This extra-small strap has a snout circumference of 4.5," and it comes in blue. The head strap is adjustable, and the muzzle is for dogs weighing five to 10 pounds.
Overall rating: 3.8 out of 5 stars
This leather muzzle by Sevicat will fit over the snout to prevent barking, chewing, and biting. However, it should only be worn for a few minutes at a time and with supervision. It's made with anti-slip materials to keep a dog from pulling it off.
To get the proper size, measure around the snout and neck. The leather is durable and comfortable for your dog to wear and the muzzle is available in black or brown. Both the neck and snout straps are adjustable. They come in sizes:
Overall rating: 3.6 out of 5 stars
Buyer's Guide To Dog Muzzles
Consider how you will use the muzzle when shopping for one. If you need something for visits to the vet or groomer, you can consider a muzzle that fits around the entire snout, but they should only be used for a short time.
Strap muzzles are useful for training and using for correction when walking with your dog. If you have an aggressive pet, then consider a basket muzzle when you take your pet out in public to avoid fights with other dogs or nipping at people.
When buying a muzzle for your pet, measure around their snout and neck. Those measurements will help determine the size you need for most muzzles. While you measure him or her, stick your forefinger between their snout or neck and the tape measure to allow for room to breathe, pant, drink water or eat treats.
Remember, a dog muzzle isn't meant to correct bad behaviors like excessive barking or chewing. However, a muzzle can be a good tool to have when they are being trained or taken somewhere that may make them nervous.