Investing In An Invisible Fence: Top Brands And Pros & Cons
Walking your dog is essential. It's good for you and your dog, and it's not just about finding a tree. It's good exercise for both of you and adds a little bonding to the mix. If you live in the country and your nearest neighbor is five miles away, it's less worrisome to open the dog and let your dog run free. The dog loves it, and you get to watch them play.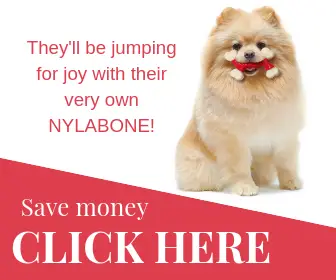 Unfortunately, a lot of pet owners don't have this kind of space. Living in the suburbs offers more yard space, but you still can't let your dog run free. A park is a great place to walk, but you still have to keep your dog on a leash. Sadly, there's no perfect solution to this problem. If you have the luxury of a yard, even a small one, you can offer your dog more freedom.
Even the best-trained dogs lose their concentration at times. A squirrel or a piece of paper blowing in the wind can send them into full chase it down mode while you call their name helplessly. To avoid losing your pet to their instincts, you resolve yourself always to put them on a leash. However, an invisible fence, if you have the yard for it, might be a solution.
An invisible fence is little more than a wire buried in the ground around your yard. Generally, they come with a transmitter that watches for your dog to get too close to the fence. Your dog wears a receiver that the transmitter sends signals if your dog strays too close to the invisible fence. It's not some medieval torture device.
To help you find an invisible fence that works for you, your yard, and your dog, we reviewed the most popular brands. We looked for durability and ease of installation as the essential feature. The invisible fence is buried in the dirt, and the transmitter is always outside, so strength is vital if you want to get the most out of the fence. Customer comments played a significant role in our choices as well.
Pros

:

The Benefits Of Using An Invisible Fence
Keep in mind we made a few assumptions when writing this and putting our list together. We assume you have a yard big enough for at least a medium size dog to run in at full speed for a few seconds. We also expect that you have some necessary mechanical skills and will install the fence yourself.
Plenty of companies install these fences, so check locally if you aren't sure about installation. That said, they are pretty easy to install but require some work on the tiring end of a shovel.
Let's look at the Benefits of an invisible fence for you and your dog:
Cons:

A Few Disadvantages Of Using An Invisible Fence
Everything has a downside, and invisible fences are no different. Many things could go wrong, but you still have the option of using a leash. The most important thing to consider is always the safety of your dog, but you can rely on an invisible fence to keep them safe. A few things you should think about before buying an invisible fence include:
Top Invisible Fence Brands
All of the items on our pros and cons list apply to these products. Always think about your dog and your neighborhood before deciding an invisible fence is the right choice. The first fence on our list is our favorite fence, but we didn't pick an official favorite because each pet and every situation are different. However, based on features and customer comments, we found some great products for you.
Sit Boo-Boo Advanced Electric Fence - Latest Invisible All Weather Dog...
ELECTRIC DOG FENCE w/500 ft of industrial grade SOLID COPPER CORE WIRE. Can expand up to 20 acres of land
7 DIFFERENT CORRECTION SETTINGS plus BUILT-IN SURGE PROTECTION - Tone + Vibration + Static
WORKS IN FREEZING & BELOW ZERO TEMPERATURES PLUS 100% WATERPROOF - WEATHERPROOF IPV7 RATED COLLARS Completely...
This invisible fence system is the most pet-friendly one we found. It comes with 500 feet of heavy copper wire. That's enough wire to cover a 125' x 125' yard. It works with many different collars instead of just the collar that comes with it. This fence works with almost any pet from cats to large dog breeds. It'll turn any pet around short of a horse.
You can order it from Amazon for $133.75. That includes everything you need from the wire to bury in the ground to a training manual. You can get an additional 500 feet of wire for $23.89 in case you have a more massive yard or want to surround your pool or garden with an invisible fence. Optionally, you can order a training remote and lanyard to speed up the training process.
SportDOG Brand In-Ground Fence Systems - Waterproof Collar with Tone,...
Easy-to-install containment kit includes everything needed to cover 1 1/3 acres of land for one dog; can be expanded to...
Waterproof collar takes standard 9-volt battery (included) that lasts 6-12 months; fits dogs 10 lb. And up
Contain an unlimited number of dogs with additional collars (sdf-r)
All the fence systems on our list are expandable to cover more ground, but this system is designed to grow. The kit comes with everything you need to surround a little over an acre of land. There's no need to go through complicated linking or wiring processes to expand your invisible fence. Just buy another kit, and the two packages link together easily for more coverage and range.
You can get a single kit from Amazon for $247.95 that comes with everything you need including 1,000 feet of heavy copper wire. Some fence kits work with collars from different fence kits, but this system works with collars or transmitters. For instance, if you have an existing invisible fence, you can probably link this kit to it to expand the coverage.
Electric Dog Fence Premium Underground Dog Fence System for Easy Setup...
Improved: The 2nd Generation eXtreme Dog Fence STANDARD GRADE Kit Covers Up to 6 Acres. The Updated Electronics are...
Waterproof and Submersible: Most Other Inground Dog Fence Systems Claim to be "Water Resistant". The eXtreme Dog Fence...
Standard Fence Kit Includes: 20 Gauge High Tensile Boundary Wire with Heavy Protective Jacket, Digital Transmitter,...
The single dog version of this fence system comes with everything you need, except the shovel, to get the fence in the ground and train your dog. It comes with 500 feet of heavy copper wire. They offer a standard and pro version of their wiring, but the only difference if the thickness of the copper inside the sheath. The standard wire is all you need since it's going in the ground anyway.
You can order the single dog fence kit from Amazon for $259.95. That's a lot more money than the other fences we listed, but this kit comes with a lot of bonuses like adjustable frequencies and automatic alerts if the fence is down. This fence comes in a five-dog version as well for $649.75. If you only have three or four dogs, get the five-dog fence. The extra collar will come in handy.
Underground Wired Pet Containment System (Advanced) - 100% Safe...
100% WATERPROOF - If youve been looking for a true waterproof collar receiver, then your search is over! Thats because...
RECHARGEABLE & ADJUSTABLE - Tired of replacing batteries unlessly? Our rechargeable collar is your solution - a full...
MULTIPLE PETS - Have more than one dog that are different in size or temperament? Our system supports unlimited of dogs...
This is another invisible fence brand that put a lot of effort into making a product that works great but remains very pet-friendly. It comes with 500 feet of heavy wire, and you can order an additional spool of wire if needed. It comes in a few versions for multiple dogs and more significant coverage areas. It also comes with a rechargeable collar receiver, so you don't have to deal with batteries.
You can order this kit for a single dog on Amazon for $56.52. An extra 500 feet of wire is $23.89, or you can order the two-dog version of this kit which includes an extra collar and 1,000 feet of heavy copper wire. This version of the package is available on Amazon for $114.00. It's worth it since the extra collar means you'll always have a collar charged and don't have to worry about the battery dying.
If you're looking for something cheap and straightforward, the Sit Boo-Boo Advanced Hidden Fence is the best deal at $133.74 on Amazon. The FunAce fence is less expensive, but it doesn't work with multiple collars, and its transmitter is less robust. The Sit Boo-Boo fence is designed for easy installation and can work seamlessly with most collars.
If you need more options and don't mind a complication installation process, the Second Generation Extreme Dog Fence might be a better option for you. At $259.95 for a single dog, it's more expensive than most fences, but it is loaded with options and bonuses. It's available in kits that accommodate up to five dogs, so you don't have to worry about finding collars that work with it.
Myths Surrounding Invisible Fences
The first myth you've probably read or heard about is these fences use shock collars to keep your dog inside your yard. All the fence systems we listed are humane. The dog gets a warning tone when they get too close to the fence. Most dogs turn back when they get the tone, and there's no need for a stronger warning.
It is a fact that a shock is used if the dog ignores the warning tone. However, it is nothing more than a static shock. Imagine it's winter time and you get out of the car and the door gives you a little reminder when you touch it.
Have you ever walked across a carpet in just your socks and got a shock when you touched another person or a doorknob? The dogs get a minor static shock that scares them a little but won't hurt them.
Freedom from the leash is one of the greatest treats you'll ever give your dog. If you have a large dog, the liberty benefits you and the dog, at least your leash arm. Depending on who you ask, invisible fences have good and bad reputations.
People assume the collar shocks and hurts the dog, but they don't do either. If you have the yard space, investing in an invisible fence is a great way to give your dog some freedom.